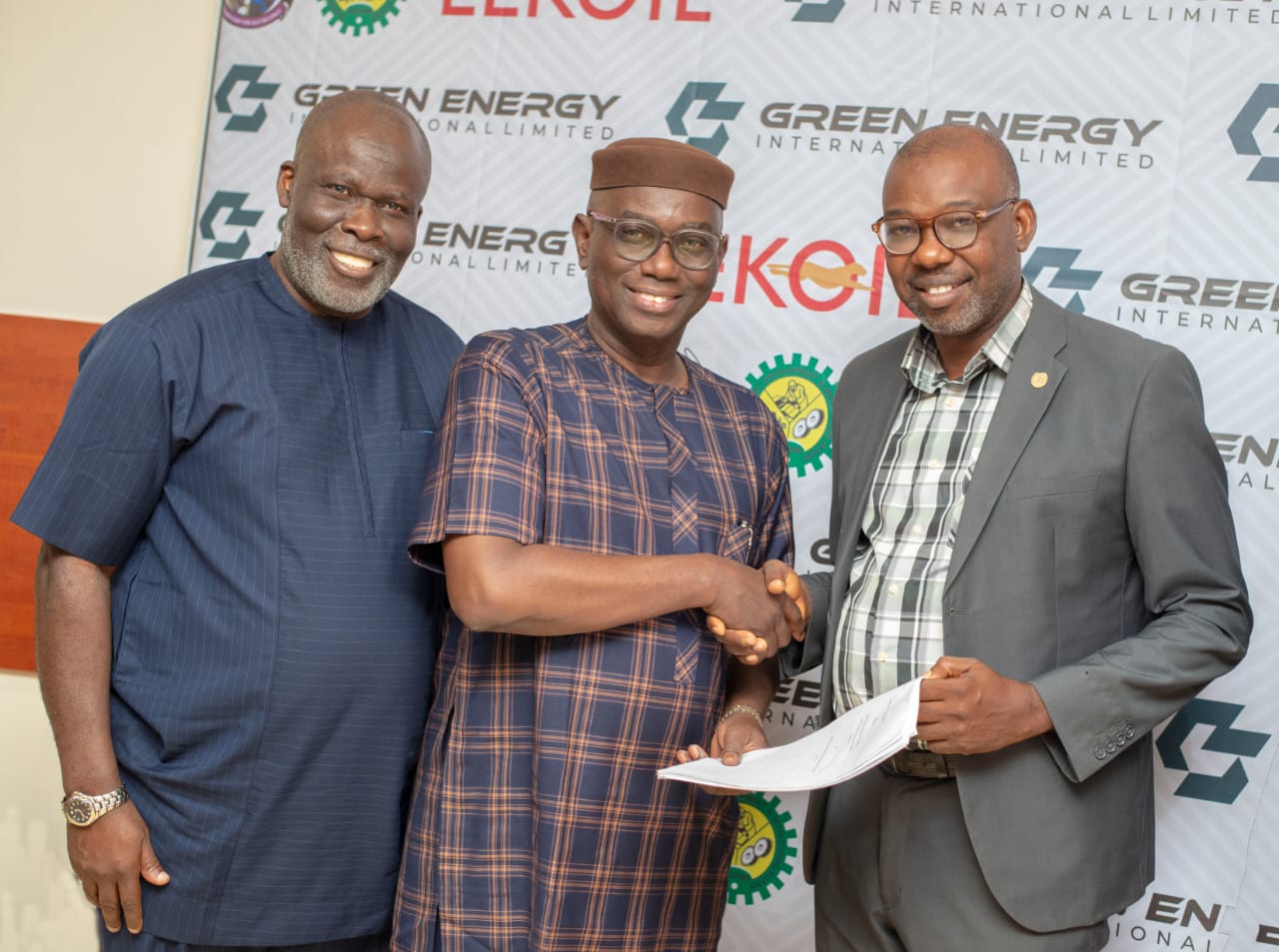 FUTA Gets N100m Grant To Fund Research On Hydrocarbon Decline In Niger-Delta From GEIL, LekOil.
25 November 2022 | 10:19 am
Green Energy International Limited/LekOil Joint Venture and the Federal University of Technology, Akure (FUTA) are pleased to announce the signature of a Memorandum of Understanding (MoU). The Otakikpo JV has entered into a five-year research agreement with FUTA as its academic research partner. The Otakikpo JV will fund research that aims to enhance hydrocarbon exploration and exploitation.
FUTA, established in 1981, is ranked 8th in environmental sciences and 9th in engineering on the university ladder. It is a leading research and academic institution with a strong track record of delivering solutions to complex situations surrounding environmental, sustainability and outreach issues across Akure and Nigeria.
The grant recipient was selected for its ability to address key issues currently acting as obstacles to increase domestic crude oil production and plaguing Nigeria's petroleum sector. FUTA will receive $135,000 for high priority study that assesses fundamental issues such as; Porefill prediction, Utilization of seismic and well data log in predicting and monitoring reservoirs in the Otakikpo field and Human capital development.
While speaking at the signing, the Chairman, GEIL, Prof. Anthony Adegbulugbe noted that as an aspiring leading indigenous oil and gas company, we believe that our partnership with FUTA would create a long-term approach in the sustainability of the production of hydrocarbon. Furthermore, the research would help reduce the risks of drilling dry wells and other associated risks such as; blow-outs, stuck pipes, damaged reservoirs, and adverse well completion, which could potentially damage the wells.
Today's signing of the MoU meets the mandate set out by the Nigerian Content Development and Monitoring Board (NCDMB) under the Nigerian Oil and Gas Industry Content and Development Act (NOGICD) of 2010, which was set up to develop the capacity of the local supply chain for effective and efficient delivery of oil and gas without the compromisation of standards.
The initiative between both parties is slated to last five years, during which there will be periodic visits from the Otakikpo JV to evaluate the joint research program. The project's success could see more production wells being brought online to increase crude oil reserves in the Niger Delta.